There is a new article up at the fabulous website The Bible & Interpretation, by Ken Hanson. If you don't know the web site check it out and bookmark. It is worth checking several times a week.
Ken is Director of Judaic Studies at the University of Central Florida. Some of you might know Ken from his entertaining Youtube presentations which I use with my archaeology students. Some of his students have dug with us over the years at Mt Zion. In this case, Ken had me at the title:
"The Last Supper, Paul and Qumran: The Tail that Wagged the Dog"
The article was given as a paper at the November, 2018 AM Denver session of SBL on "The Institution of the Lord's Supper, a Passover Seder?" I remember seeing it in the program and wanted to hear the session but I had a conflict with some of the honoring Jonathan Z. Smith events. I really recommend this for some informative reading. He and I agree on some things, disagree on others, and that is to be expected.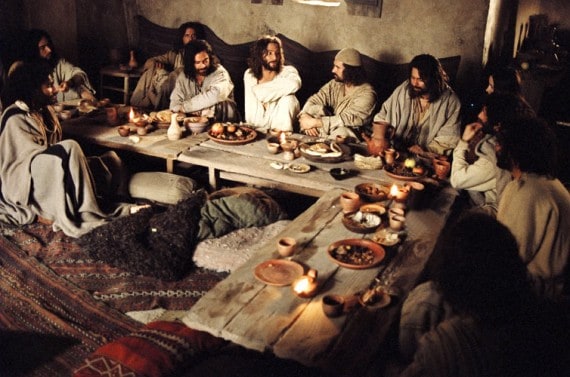 Apparently "Bible and Interpretation" is going to publish a series of articles on the question of Jesus and the Passover and I have been invited to contribute. I have written a lot about this topic, both in my books, The Jesus Dynasty and in much more depth, in Paul and Jesus, but you can find a summary of related posts on my blog with links here: "The Last Supper, Passover, Good Friday, and Easter Sunday: Digging into the Sources."