Excavating Jesus: How New Archaeological Discoveries in the Holy Land are
Transforming our understanding of the Historical Jesus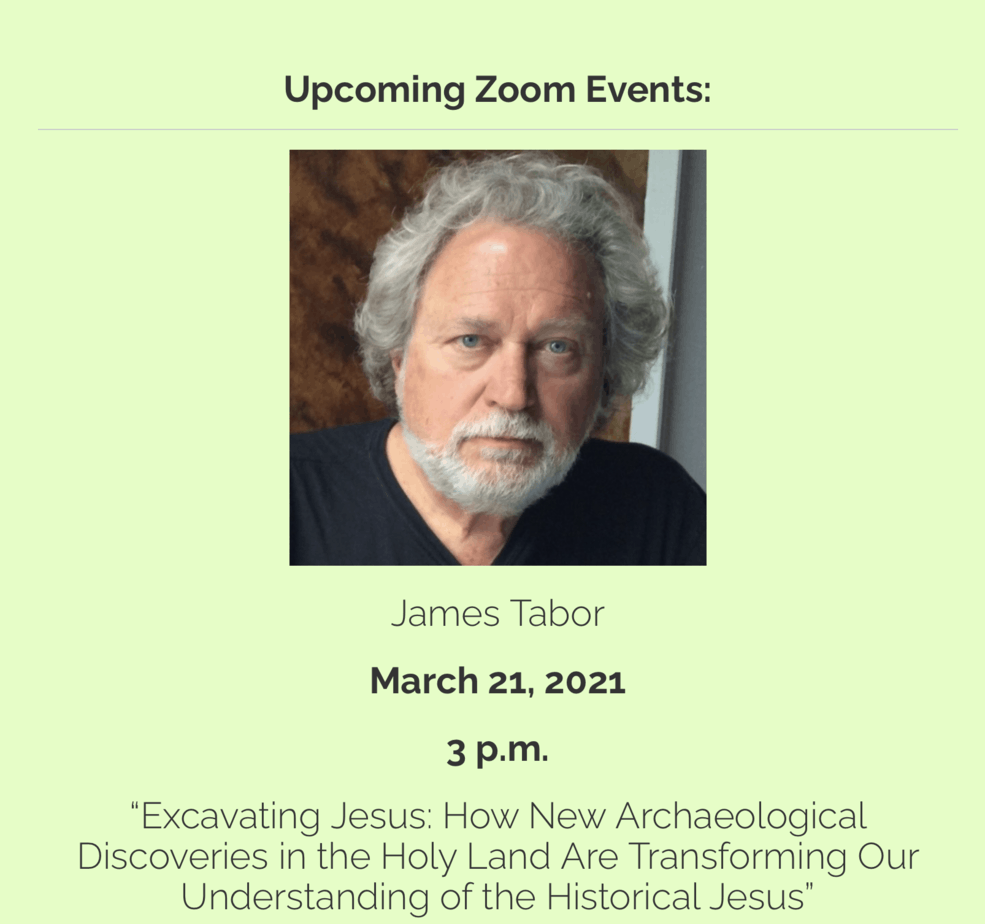 I am honored to be presenting this lecture today, Sunday, March 21st via Zoom at 3pm EDT, at the prestigious Anderson Forum for Progressive Theology, joining the scores of distinguished lecturers over the past 60 years since it was founded.  You can read more of the history of the Anderson Forum here, and the roster of past lecturers since 1960, here.
Registration is required, and contributions are welcomed and encouraged, but there is no charge to join us via Zoom Webinar. Once you register you will be sent a Zoom link via email. Details and links are available here, on the home page: https://afptonline.org
Since July 1990 I have made exactly 70 trips to the Holy Land–most of them connected to archaeology. My forty year career as a professor, with both my teaching and research, has had a singular focus–What can we know about the historical figure of Jesus and how can we know it?
I will speak today, with slides, about the ways in which archaeological discoveries and insights have transformed our understanding of Jesus over the past three decades. I hope you can join us. For those out of the time zones of the USA, or those otherwise not able to sign in at 3pm today, I believe the lectures are recorded and will be posted on-line later.